Todays Baseball Game at Trico has been cancelled. (3/17) Thank you,

Todays Home Baseball game 3/16 has been cancelled! Thank you! 3/16

Congrats to our Wrestling All Conference Team!! Sphia Bechelli, Nicolette Ronketto, Emma Gass, Aleah Davidson, Shelbie Arrington, Hannah Mullins, Izzy Bennett, Kaitlynn Childers, Hagle Williams, Clayton Dent, Gavin Mann, Conner Henson, Brandon Turner, and Jaden Smilanich!! Great Job Redbirds!!!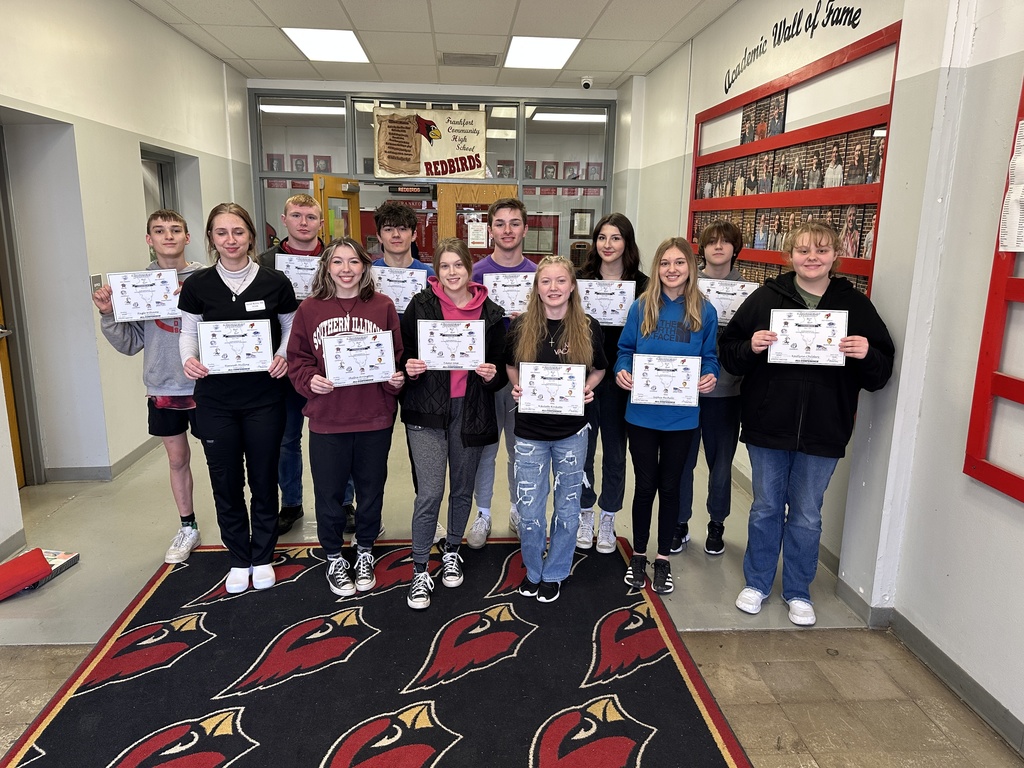 West Frankfort's Child Find Screening details.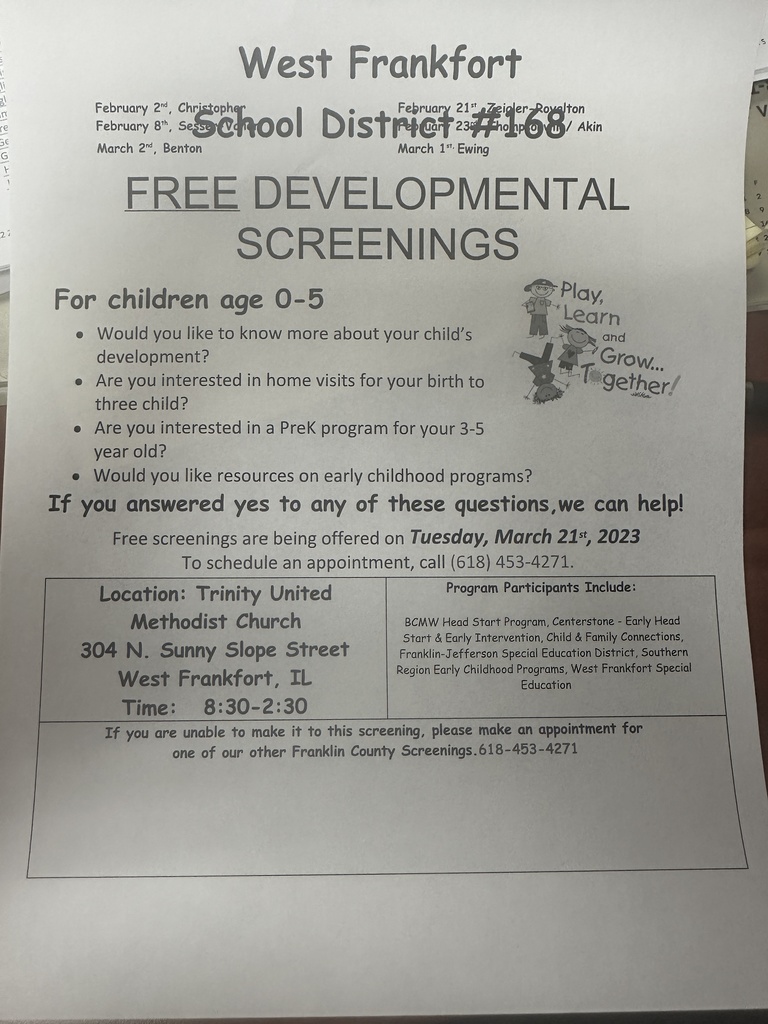 Congrats to Preston King and Annabelle Hopkins on hitting homeruns at their games yesterday. Great Job Redbirds!

Good Luck to our boys baseball team as they travel to Carbondale today! Good Luck to our girls softball team as they play Carbondale at home today! 3/14

Congrats to the girls softball team on winning their first game against Woodlawn 14 to 7!

Congrats to Mrs. Ashley Melvin on being chosen for Culver's staff of the Month!! Great Job Mrs. Melvin!! #RedbirdPride!!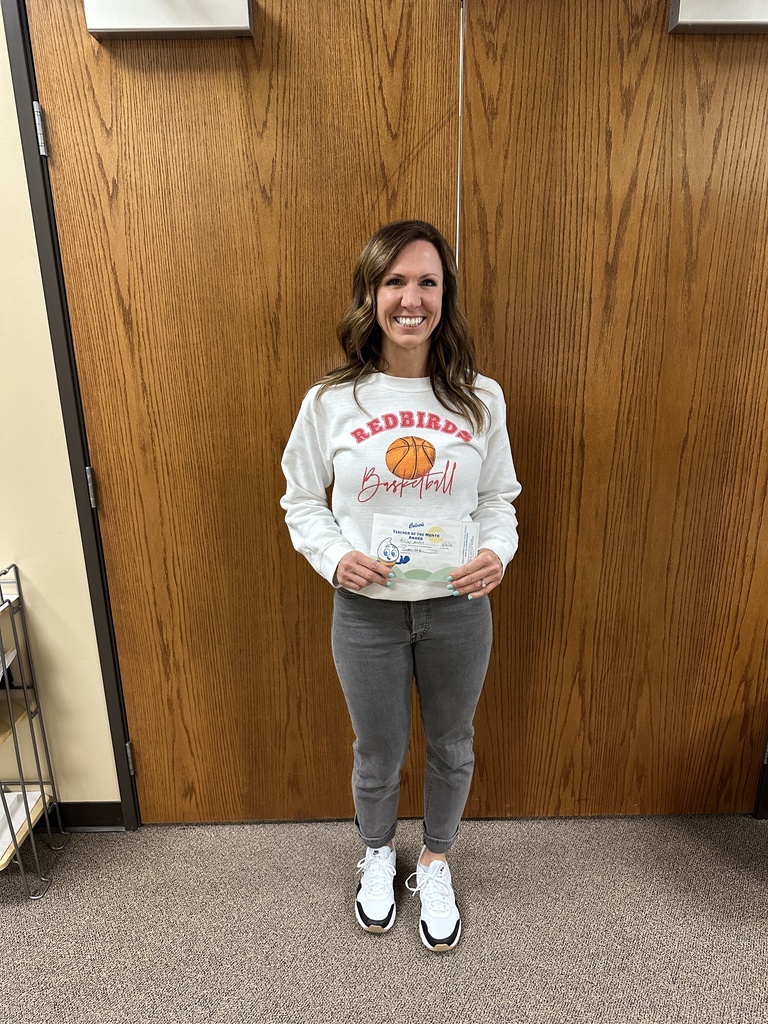 Here are our HS Baseball and Softball Schedules for the Spring. Please remember this is a Spring sport and things can change quickly. We will try to keep up with any changes and notify everyone on social media. Thank you!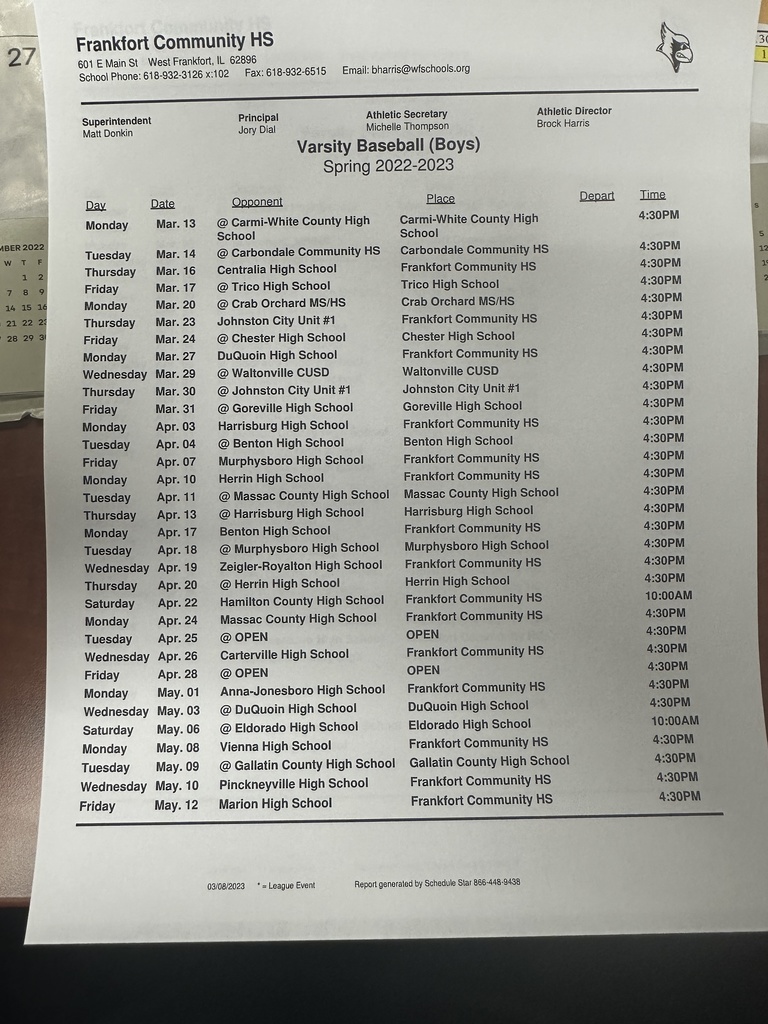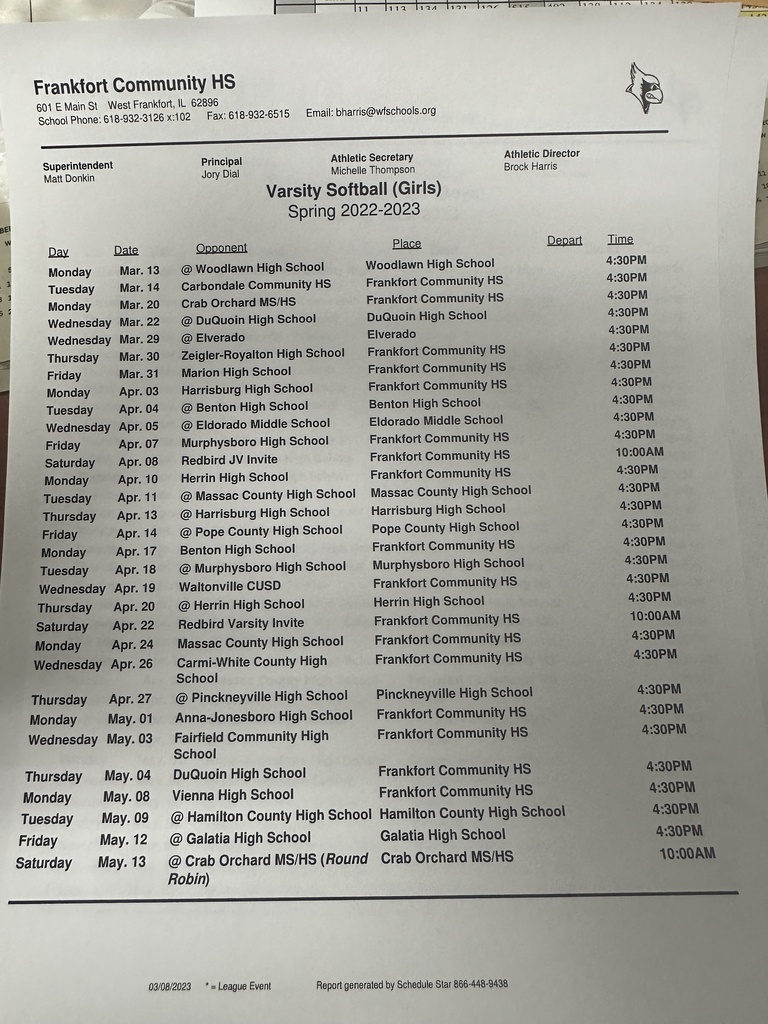 Part 2 Bryan Gonzalez gave a captivating, original Creative Lecture, and Emma Gass hit one over the fence with her incredible Resume and Job Interview skills! (More info in the first picture that won't fit here!)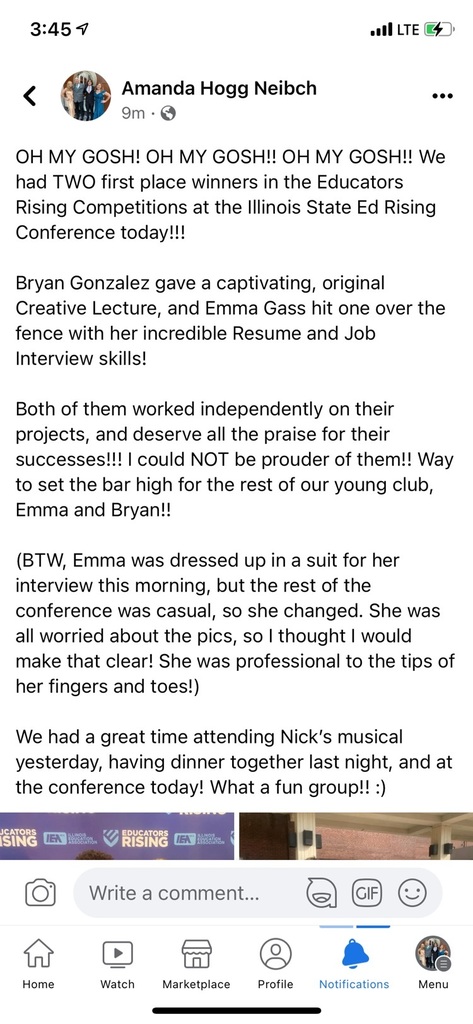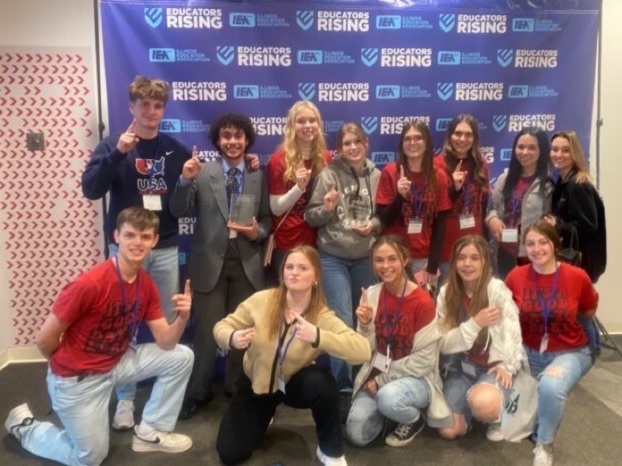 Part 1: OH MY GOSH! OH MY GOSH!! OH MY GOSH!! We had TWO first place winners in the Educators Rising Competitions at the Illinois State Ed Rising Conference today!!!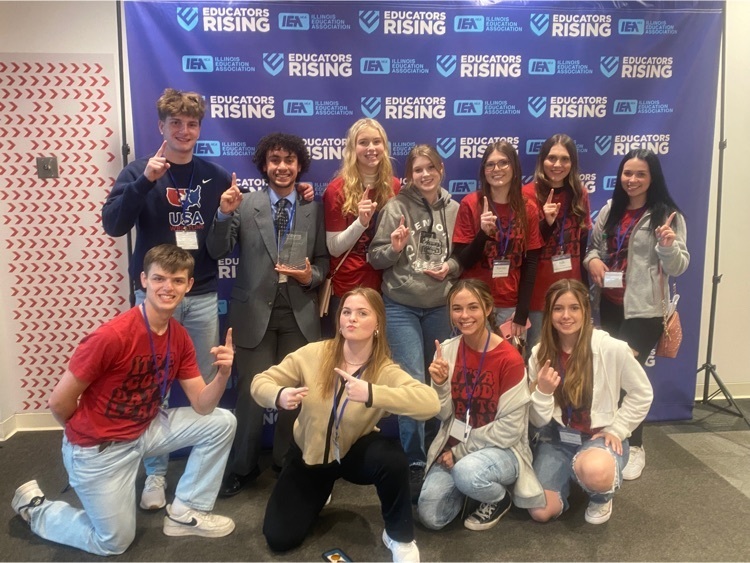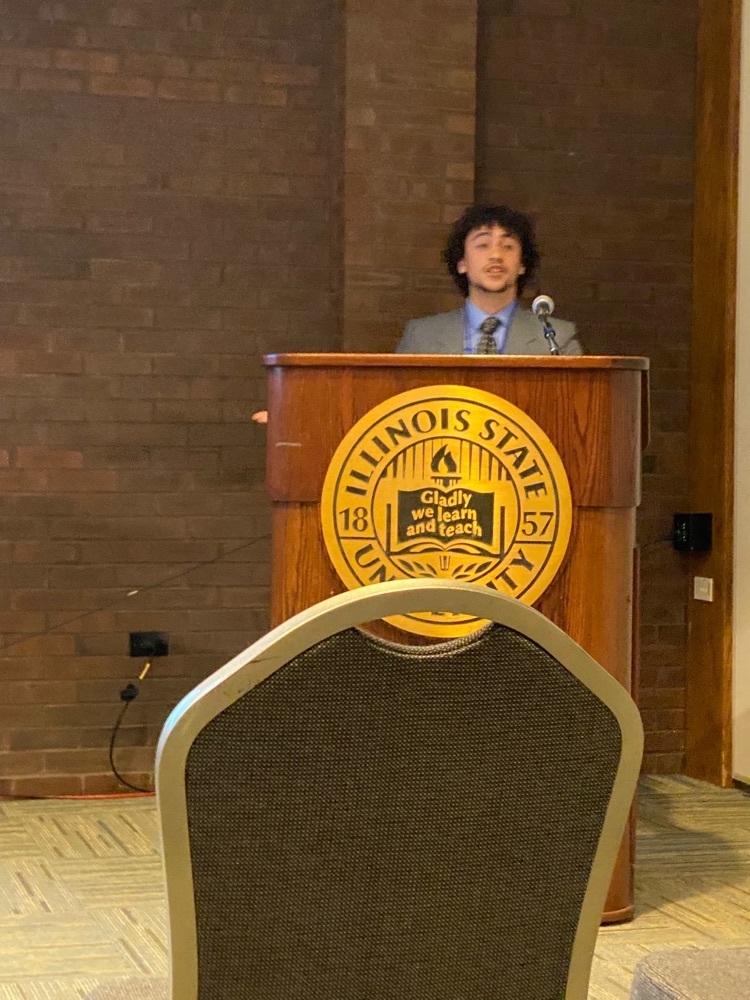 Congrats to this month's FIS Culver's Student of the month, Isaac Foder! Great Job Isaac!! Thanks again to Culvers on sponsoring our Students of the Month!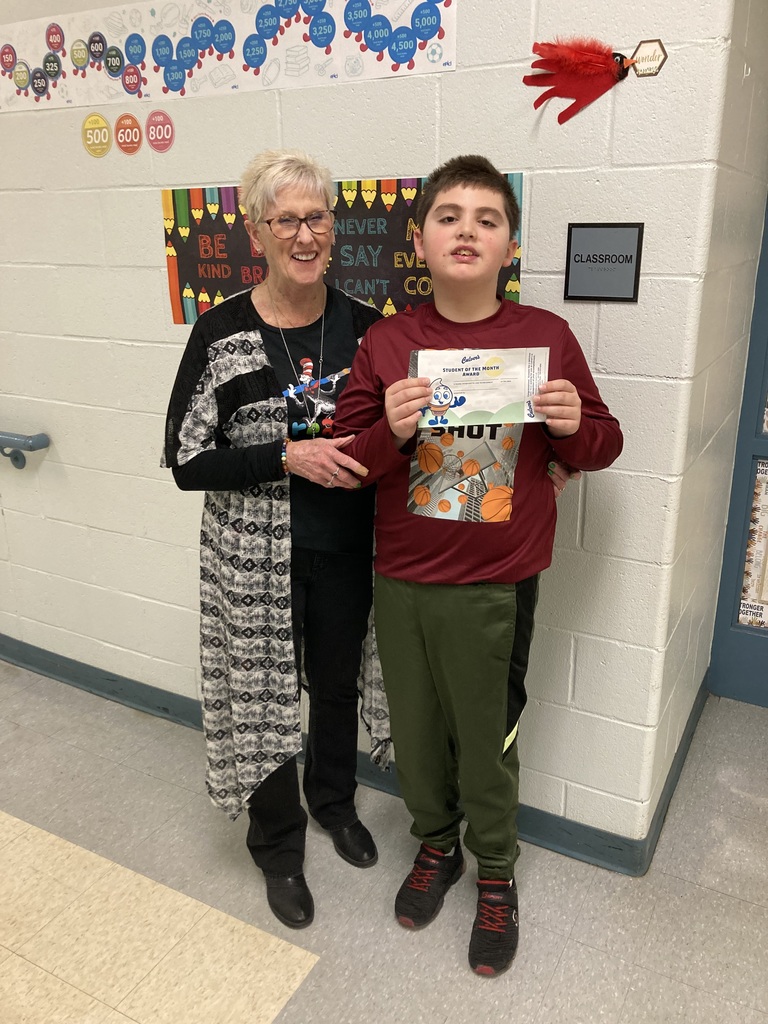 Congrats to Bailey Neibch on making the River to River Girls Basketball All Conference Team. Congrats Bailey!! # GoRedbirds!!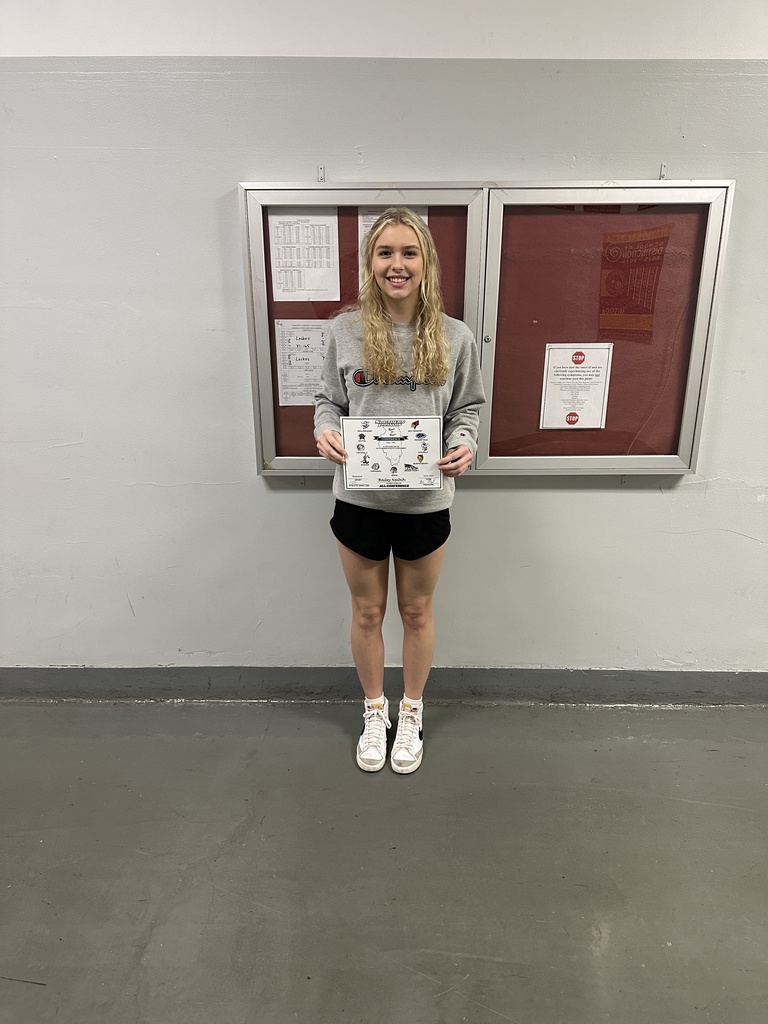 Vacancy Notice!!!! Central Junior High School Head Softball Coach Please Share!

Plumbers and Pipefitters open house for Juniors and Seniors.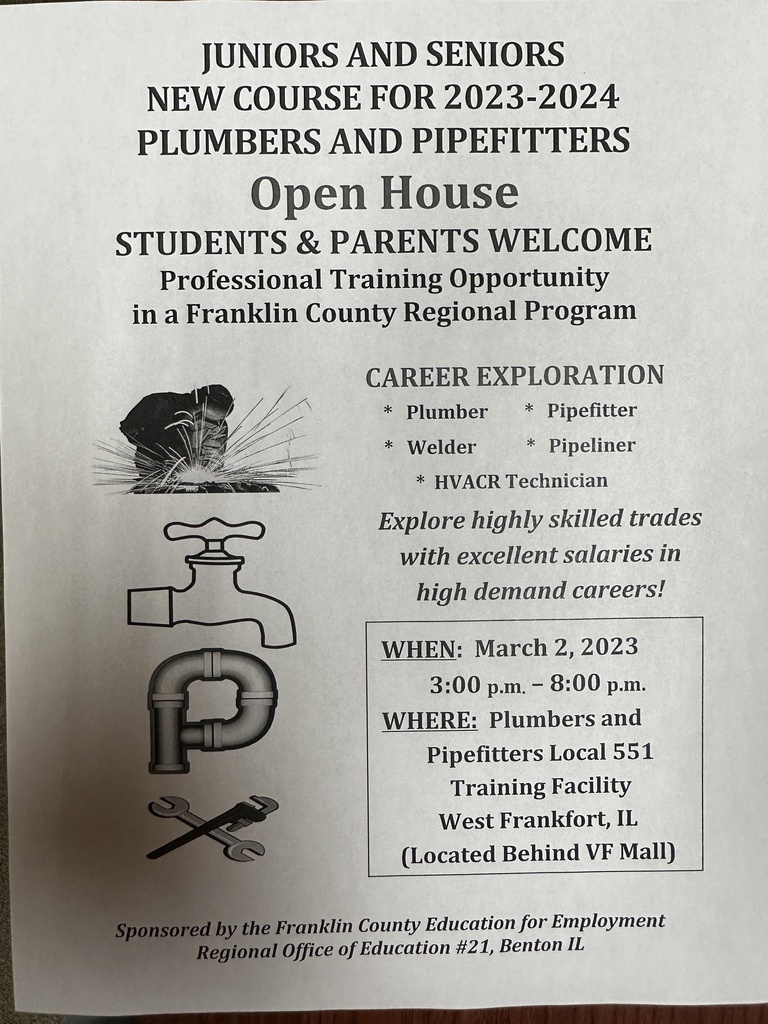 Vacancy Notice CJHS Head Boys Basketball Coach Please Share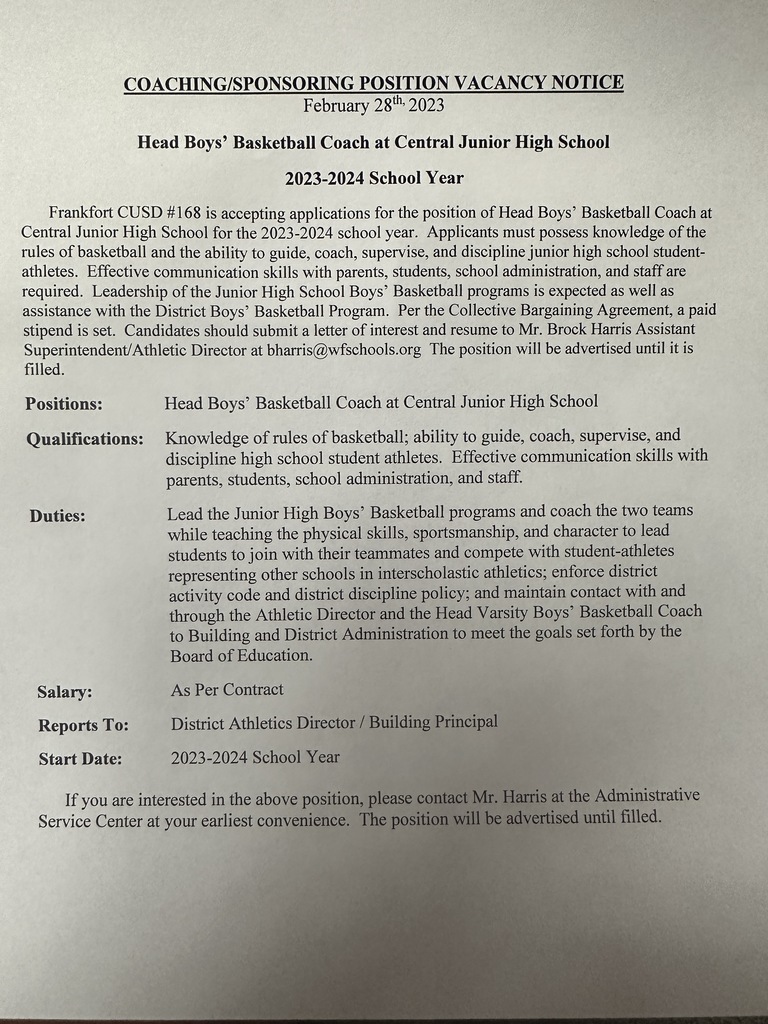 Vacancy Notice !!!! FCHS Cheer Coach Please Share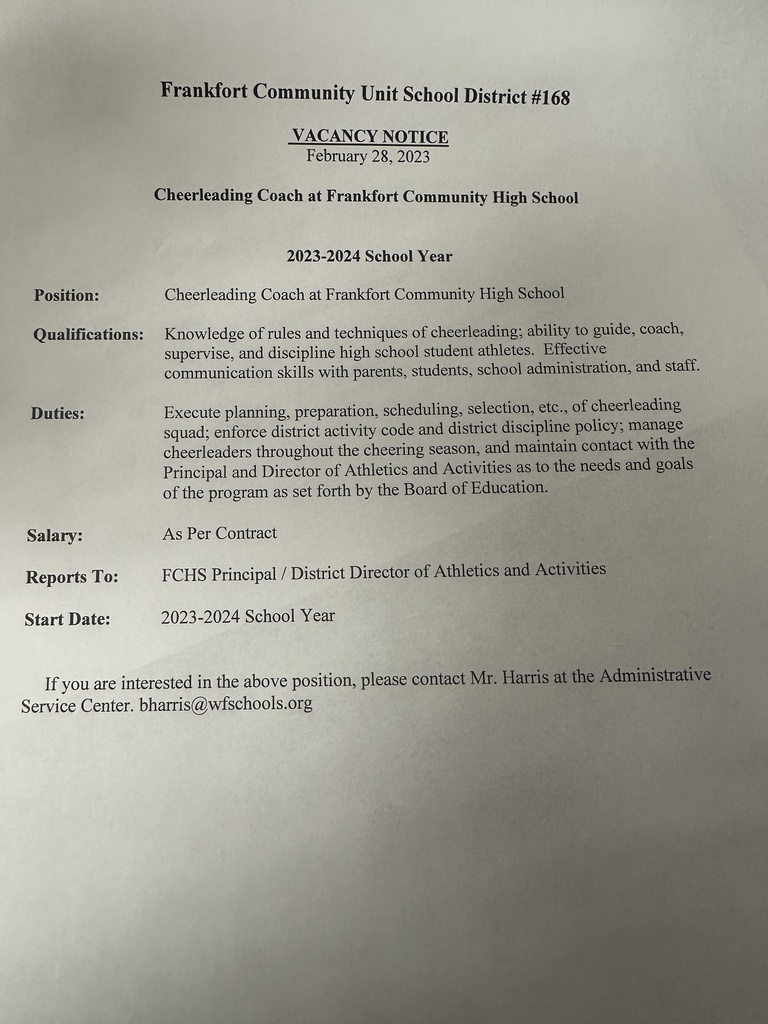 Vacancy Notice!!! We are advertising for an FCHS Principal and Central School Principal. Please Share!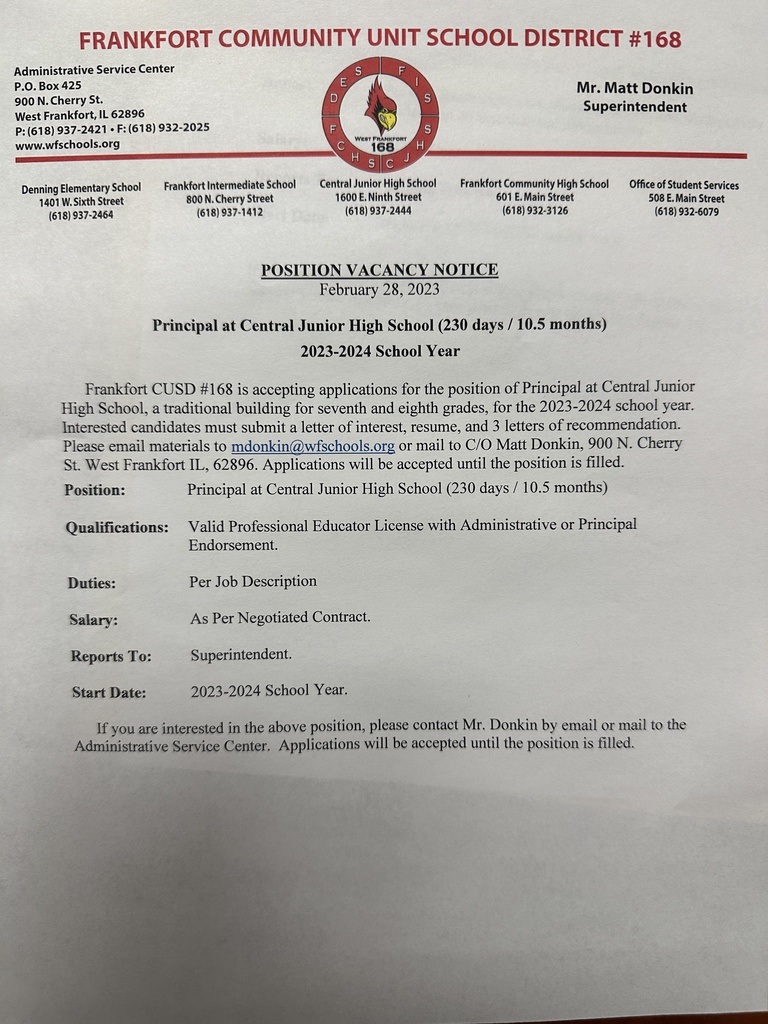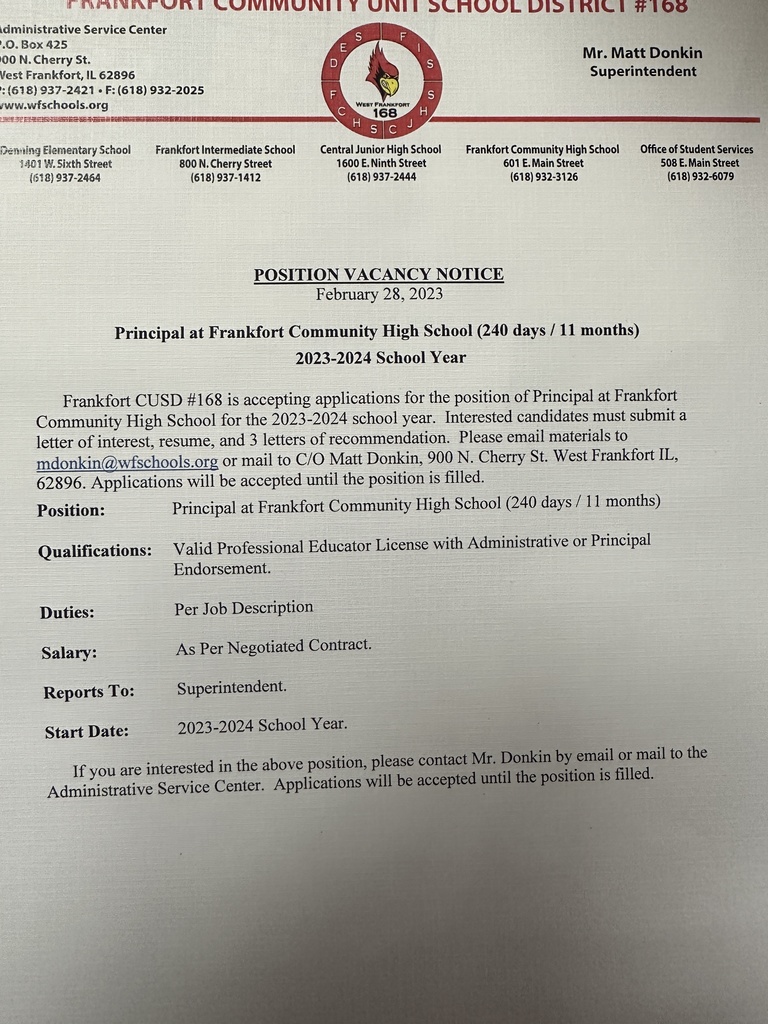 West Frankfort Schools is pleased to announce the hiring of Nick Ramsey for our head HS volleyball coach. Coach Ramsey has been the JV coach at Nashville Community High school since 2013. Coach Ramsey is also the director and coach of the SI Wave Volleyball Travel Club. The SI Wave has grown to 18 teams under Coach Ramsey's watch. We want to welcome Coach Ramsey and his family to our school and community.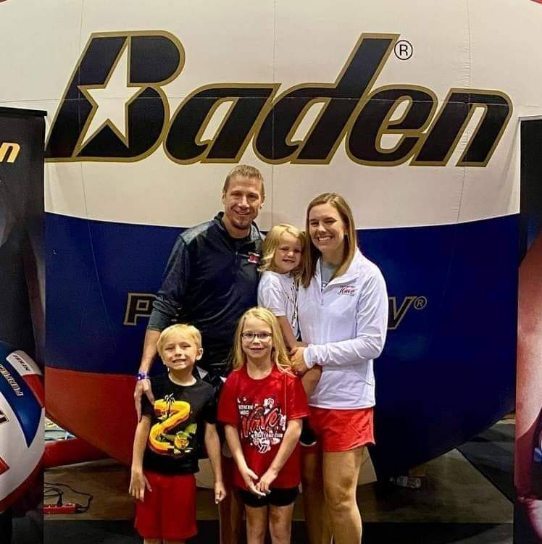 Coach Skelton with her battle wounds from practice. Glad she is being active with the girls! Get well soon! #RedbirdPride!