Update on Blood Drive The blood drive will be in the auditorium instead of the HS gym. Please Share 5/8

Attention!!!! Blood Drive at the High School Gym today (5/8) from 3p to 7p

Today's (5/8) home baseball and softball games are cancelled due to weather. Todays Girls Track meet has been cancelled at Harrisburg. 5/8

From FCUSD 168: The fire alarm went off at Central Junior High School this morning. Students were temporarily moved to FIS. The West Frankfort Fire Department has inspected the scene and declared it all clear. Students are returning to CJHS for their regular school day.

SCHEDULE CHANGE! Baseball Senior game will be played Wednesday the 10th at 430. Please Share! 5/7

The HS boys track meet that was scheduled for today has been cancelled. 5/6
Mrs. Bates and Mrs. Neibch had the pleasure of taking 16 students to JALC today! They made schedules, received IDs, and enjoyed a tour of the beautiful campus! James Fitzharris won a $500 scholarship! So proud of these kiddos!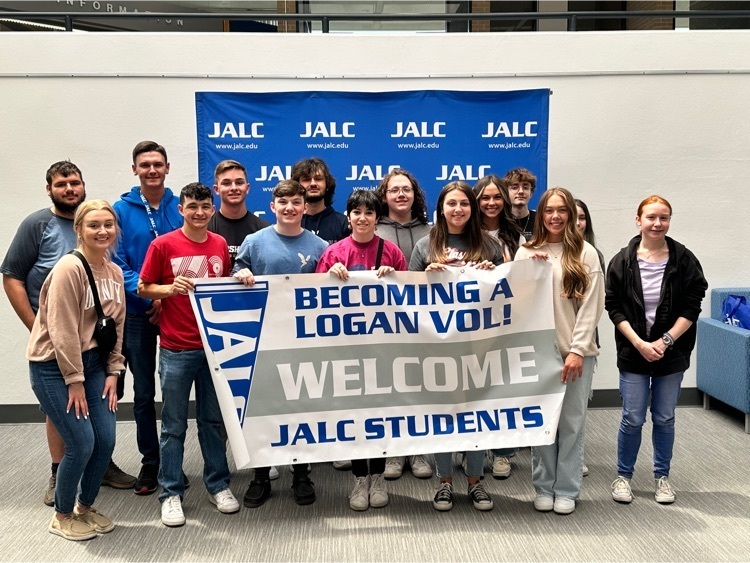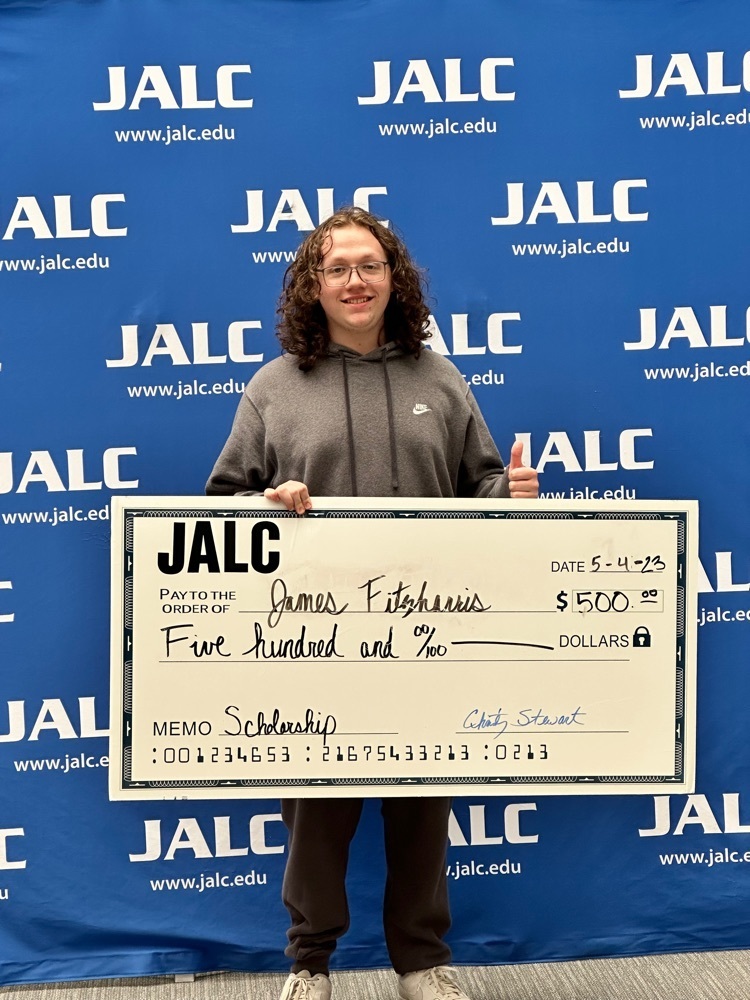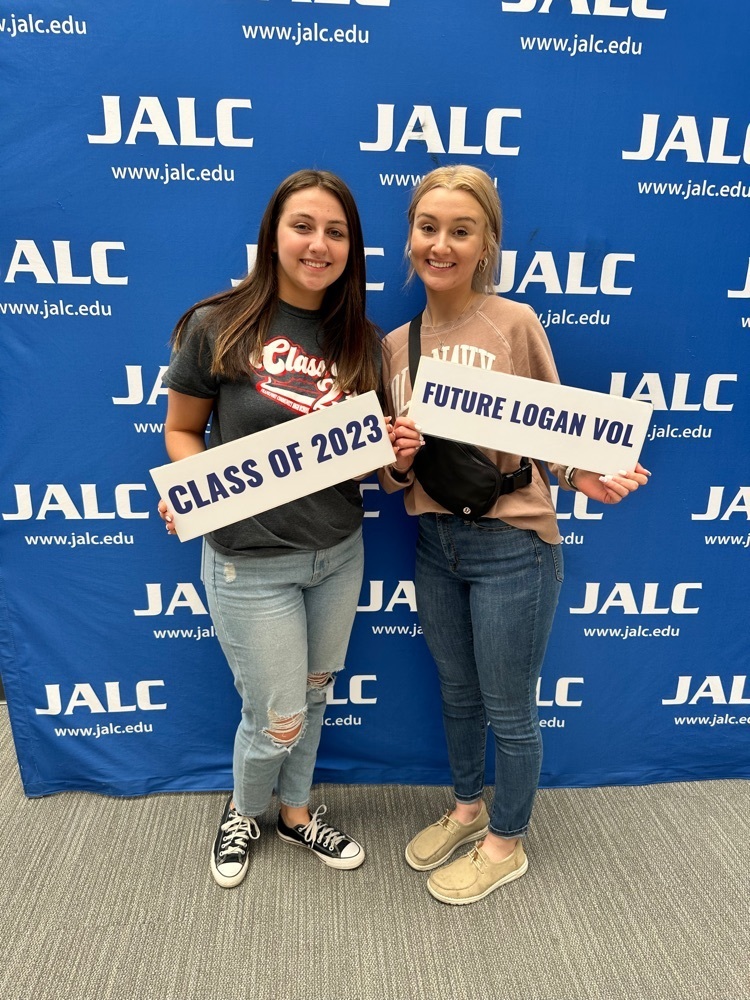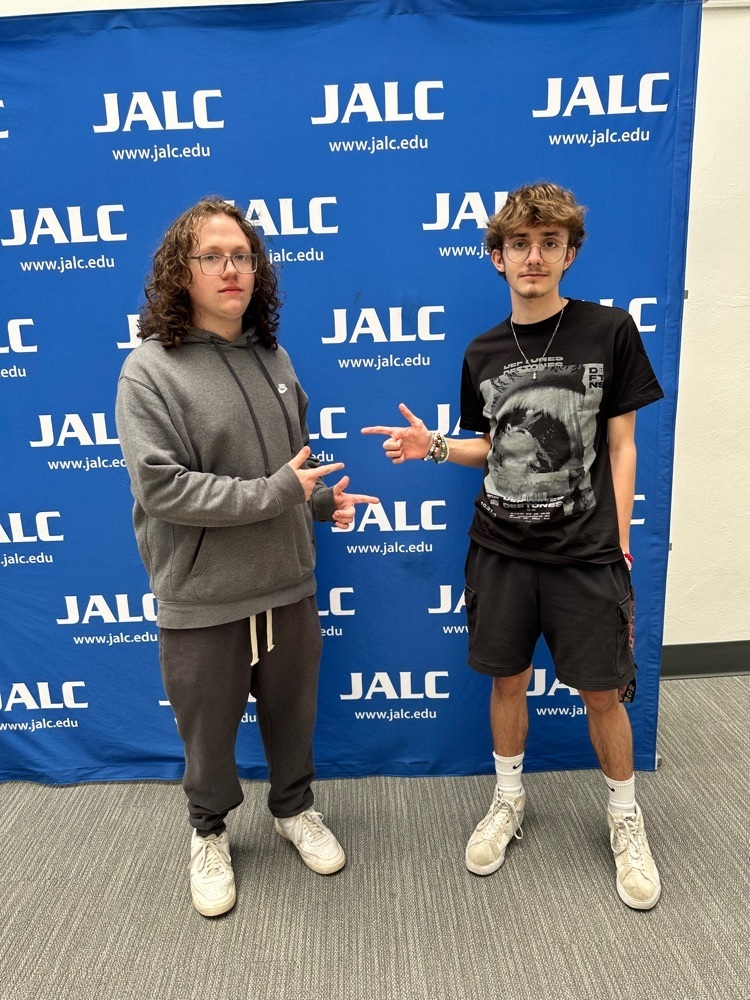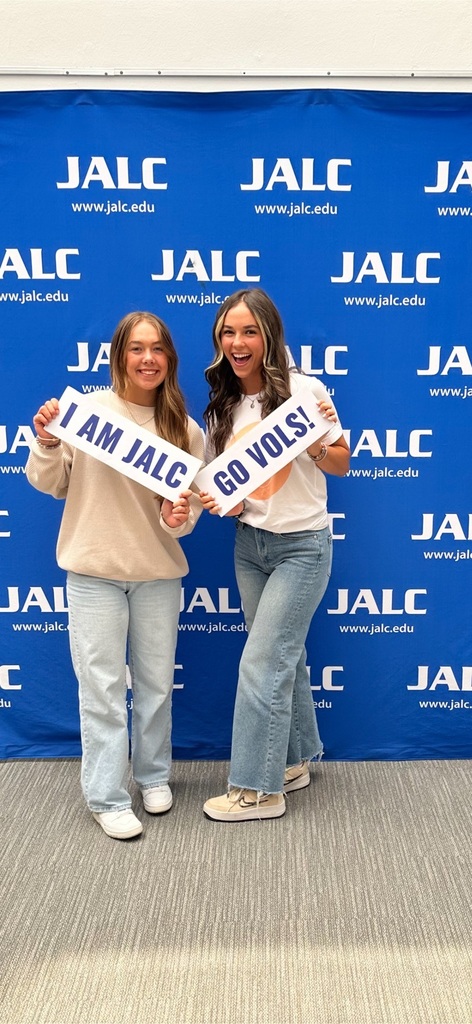 The CNA class finished their last clinical today, I'm going to miss this group!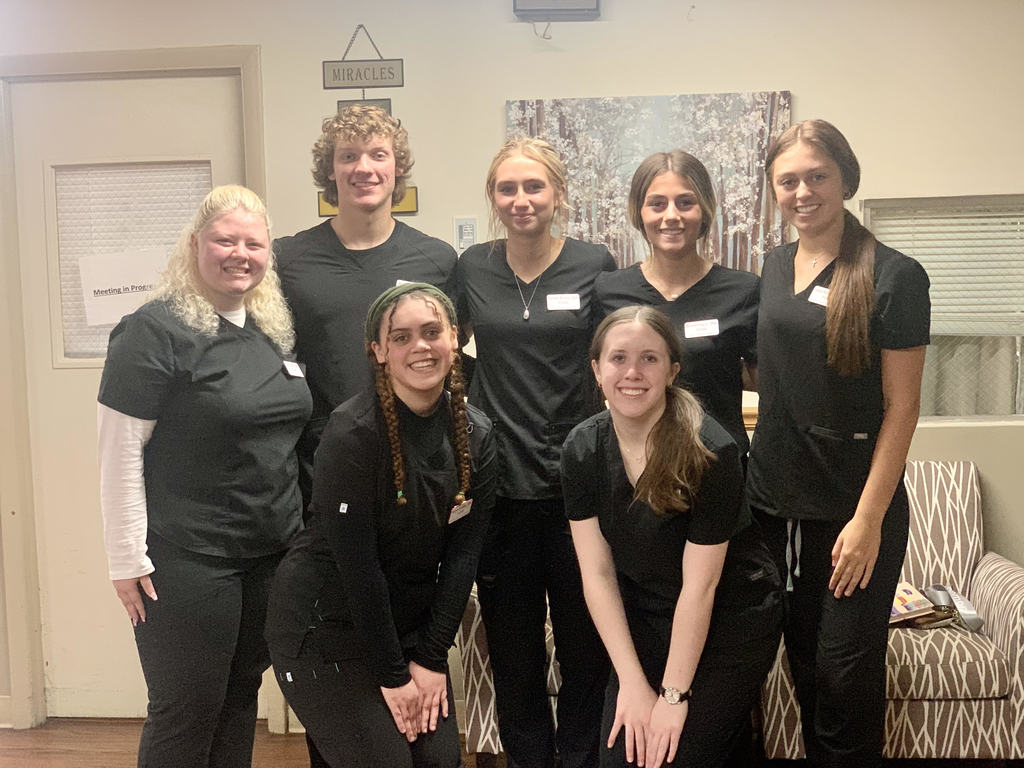 Good Luck to our softball team today as they take on Duquoin at 430 at home. It is also Senior Night for our Seniors!

Good Luck to our girls track team today at Herrin for their conference meet. Good Luck to the boys track team at Benton today. Good Luck to the softball team as they travel to Pinckneyville. Good Luck to the baseball team today as they travel to Duquoin. 5/3

Congrats to our Papa John's Athletes of the week this week! Drew Smith for baseball and Presly Sollers for softball! Great Job Redbirds!!! 5/2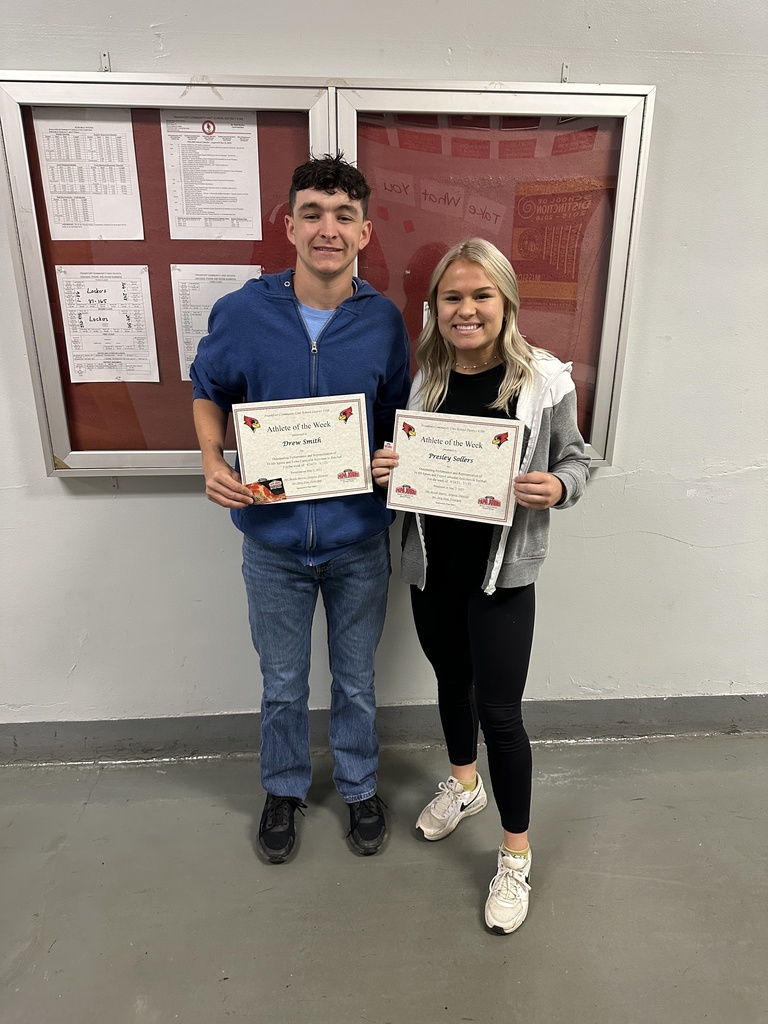 Thank you to Mr. Billingsley and your students for pressure washing the front of the school today! We appreciate everything you and your classes do for the district! 5/1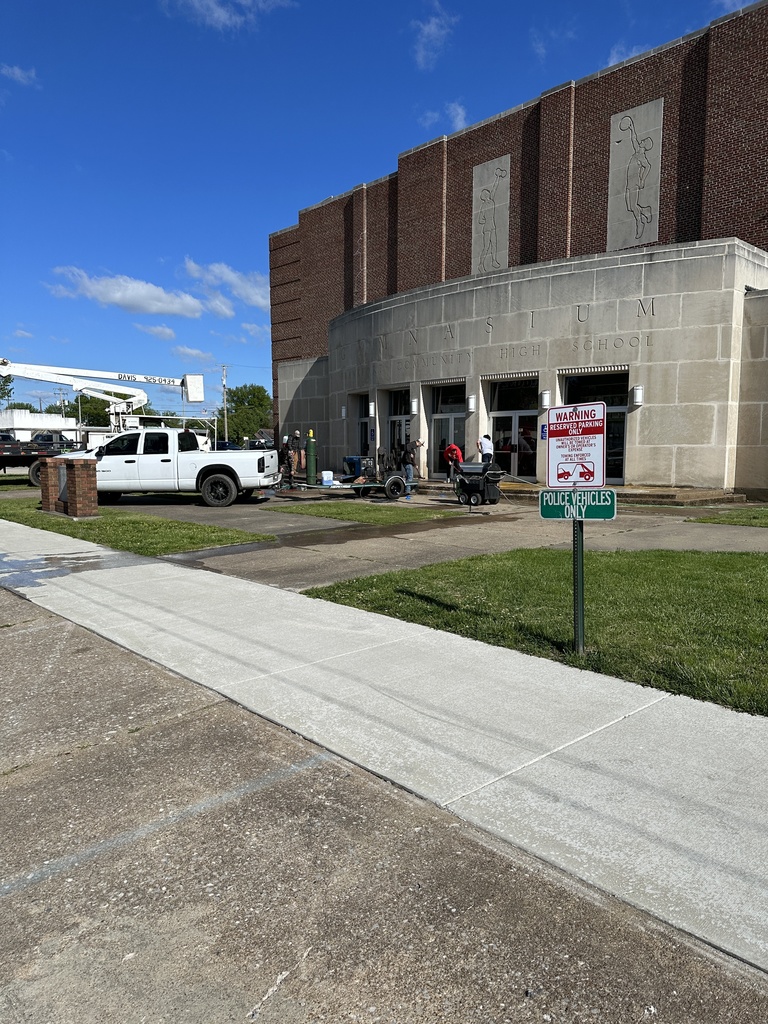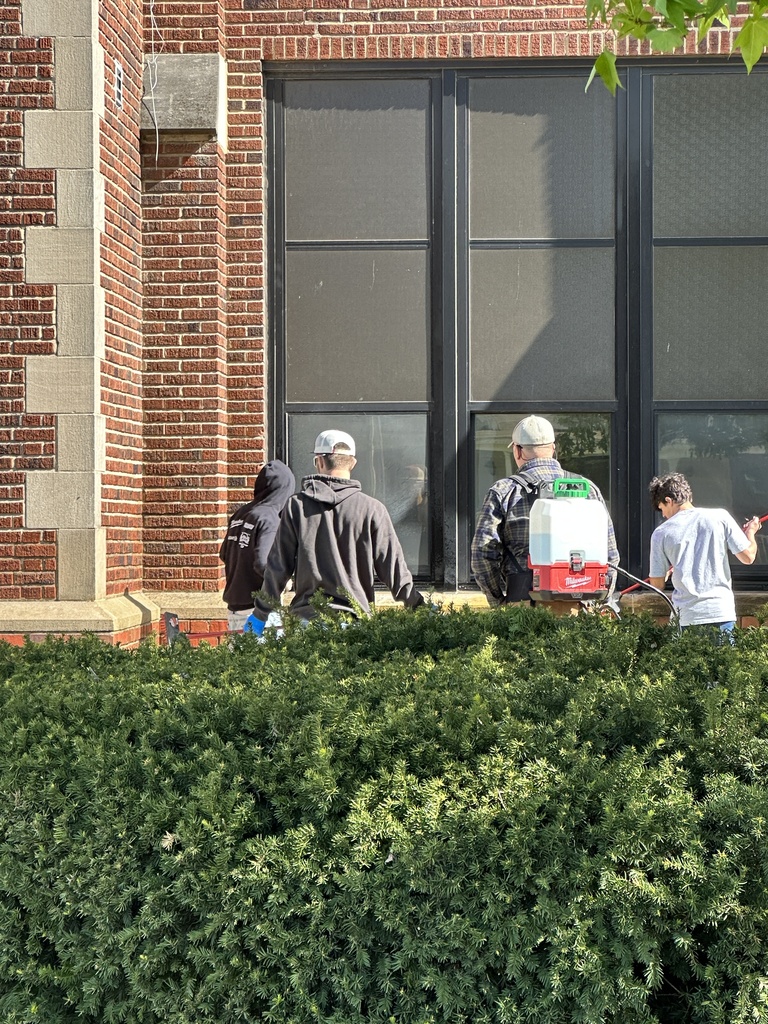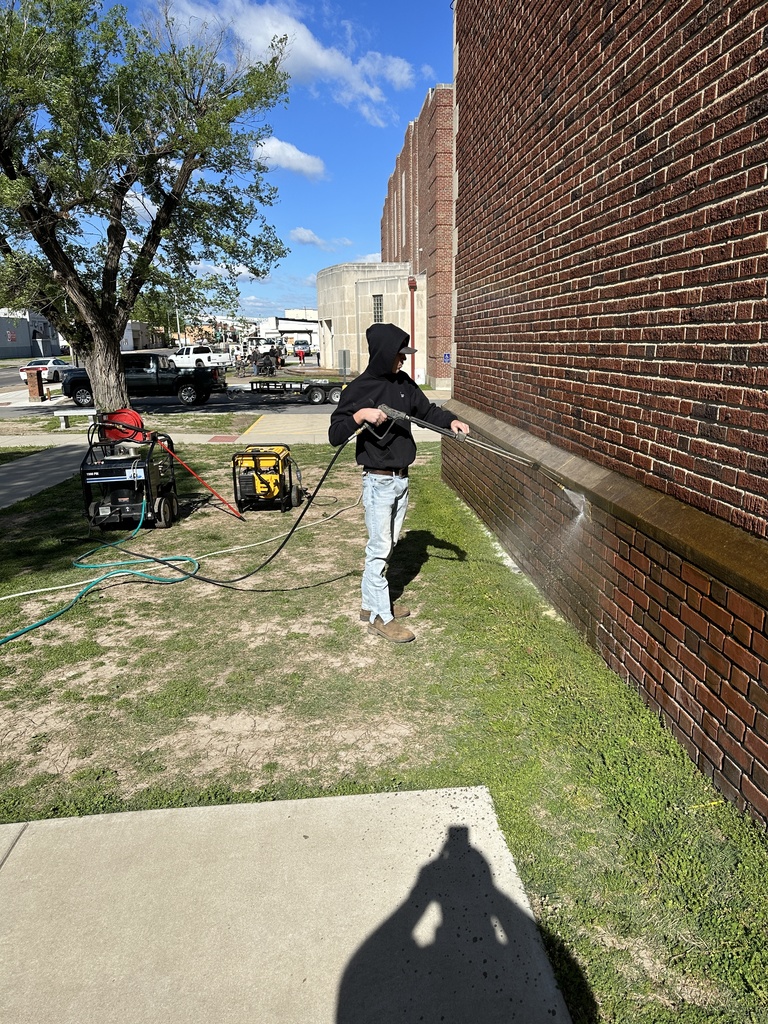 There will be a softball meeting at CJHS cafeteria on Friday May 5th at 8am for any 5th, 6th or 7th grade student interested in playing softball next year. This is for our CJHS softball team. Please Share 5/1

Good Luck to the baseball and softball team as they take on Anna at home! 5/1
Yearbook distribution is tomorrow!! Lists have been up around school and it has been on the announcements! If your child is not sure if they ordered already, please have them check the lists!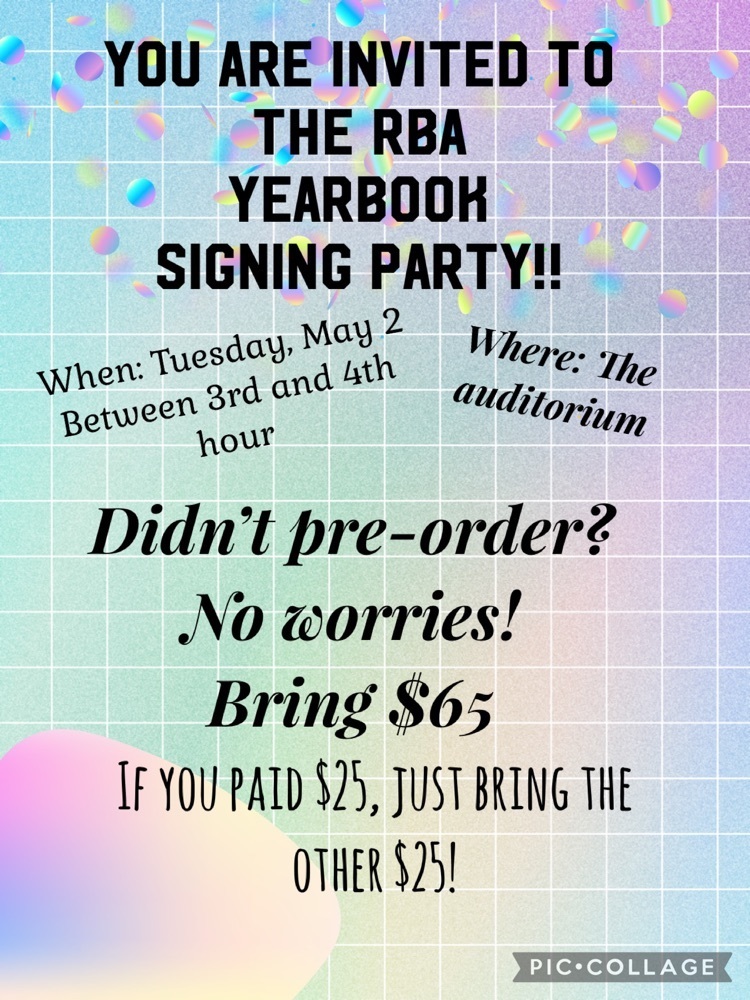 What an AWESOME day with a WONDERFUL group of young prospective educators! Not only did our whole Ed Rising group make us proud, but THREE of our Seniors won scholarships for $1750 apiece!!! We are SUPER Redbird PROUD of Madalynn Spetter, Taylor Hopper, and Lani Wolfe!!!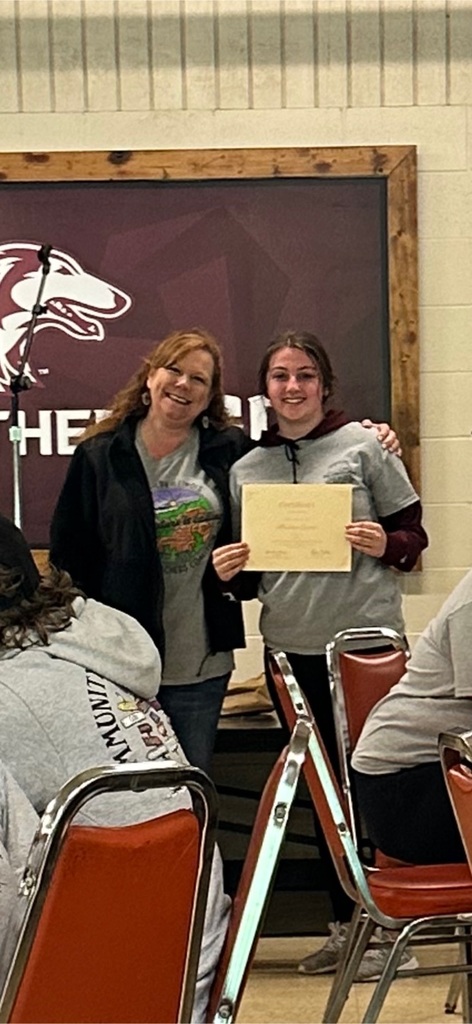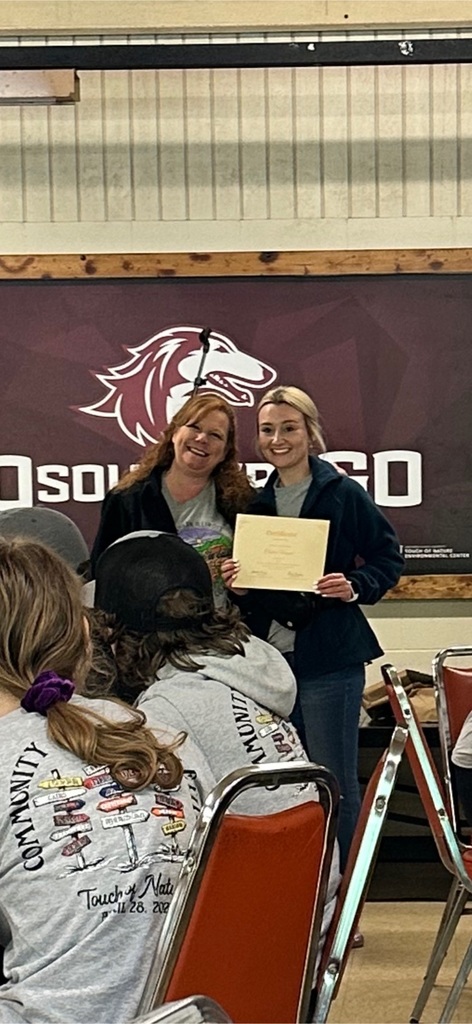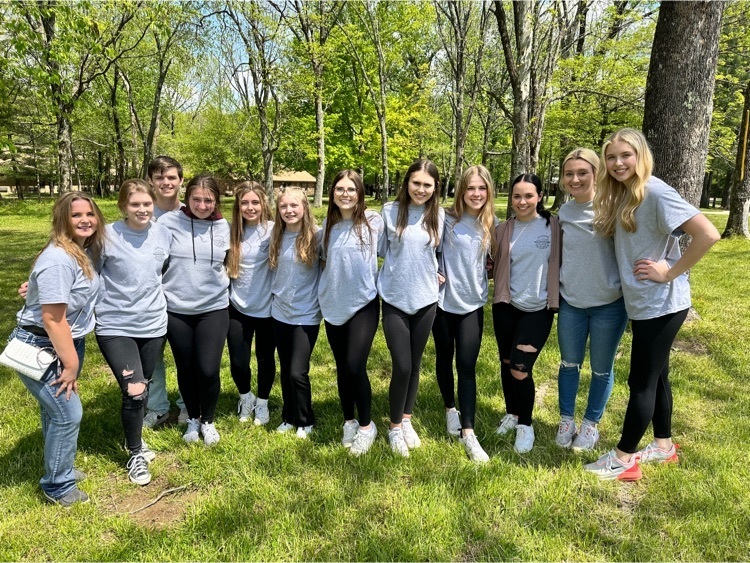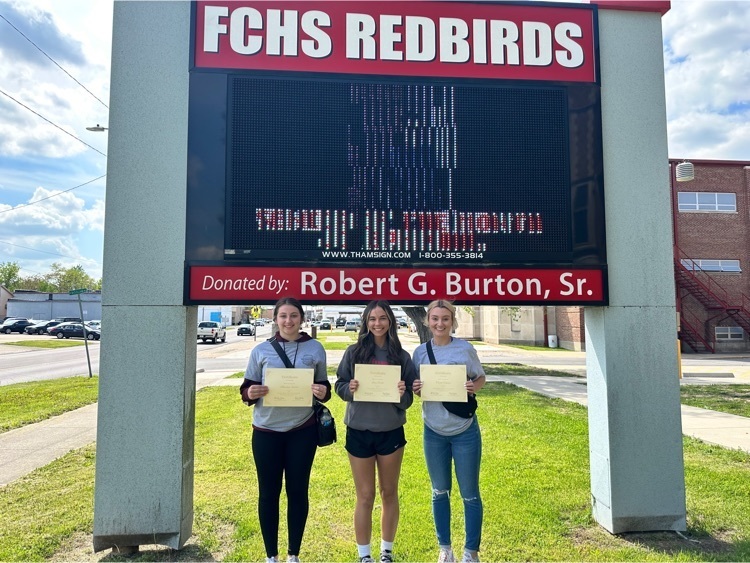 FCHS High School boys track team will not be competing today at Marion. Also, no track practice.
The Boys track team will NOT be competing in Marion today. Also, there will be no track practice after school. 4/28

Good Luck to our Baseball Team as they take on Murphysboro today at home at 4:30. Good Luck to our boys Track Team as they travel to Marion today! 4/28

Todays Softball game is cancelled at Pinckneyville! 4/27